40 years of Planning Aid in Wales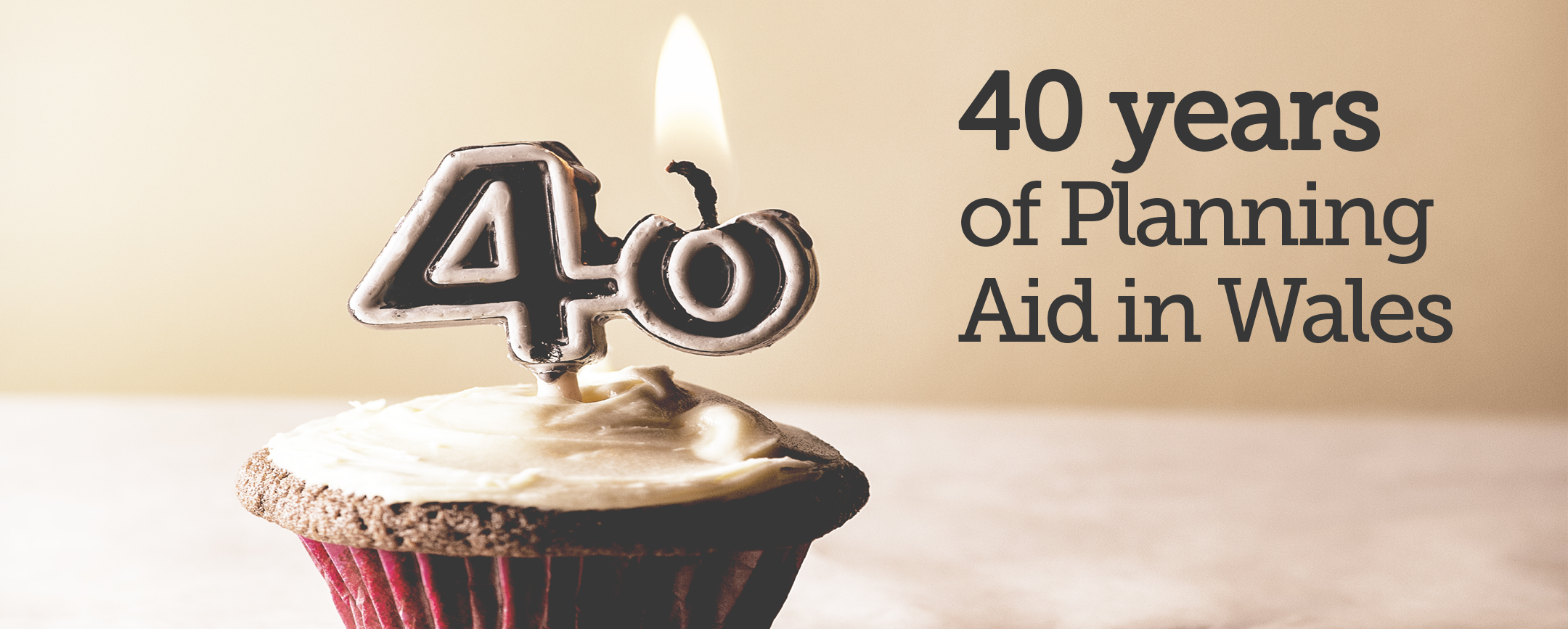 Planning Aid Wales, the charitable organisation that helps communities to understand and engage with the planning system in Wales, is celebrating its 40th anniversary this November.
Founded in November 1978 by a group of committed volunteers and the Royal Town Planning Institute, over one hundred South Wales Planning Aid Service volunteers provided telephone advice to thousands of people worried about planning matters during its first decade.
In the late eighties the organisation became an independent body, registering as a charity and limited company in 1990. Over the years, the organisation broadened its services into preparing easy read guidance on the planning process, delivering training courses to community groups and Community and Town Councils as well as providing expert advice on community engagement to local planning authorities.
In order to support community engagement in the planning process, the organisation secured, and has maintained, funding from Welsh Government since 2004. Commenting on the future for Planning Aid Wales, James Davies, the organisation's Chief Executive, said: "Recent changes to the planning system in Wales, specifically Place Plans, present significant opportunities for communities to shape the places they live in. Place Plans are a form of Supplementary Planning Guidance that can be prepared by Community and Town Councils or communities living in areas without a Community Council. Planning Aid Wales has already prepared guidance on Place Plans at www.placeplans.org.uk and we are beginning to support Community Councils as they embark on the process."
Commenting on this shift, James said: "Our helpline, which started out as telephone advice, will always be a core part of what we do and we will continue to recruit volunteer planners from across Wales to help us deliver this service. But we are also scoping out innovative approaches to facilitate engagement – as well as our work on Place Plans, we are exploring opportunities for digital engagement to spread the word and effectively engage more people in the planning process."
Whilst most of the organisation's trustees and staff are planners, Planning Aid Wales recognises and welcomes those without a planning background to provide support. The current Chair of the organisation's Management Board, Louise Matthews, herself a non-planner, was attracted to Planning Aid Wales after attending a local Community Council planning meeting over a contentious planning application:
"I was amazed to see how much planning can affect local communities and how a little planning knowledge could make a big difference to the ability of people to have their say. I was really pleased to find that Planning Aid Wales existed and was helping to bridge the divide between those who are in the know, and those who are not."