Building a Child Friendly Cardiff & the Vale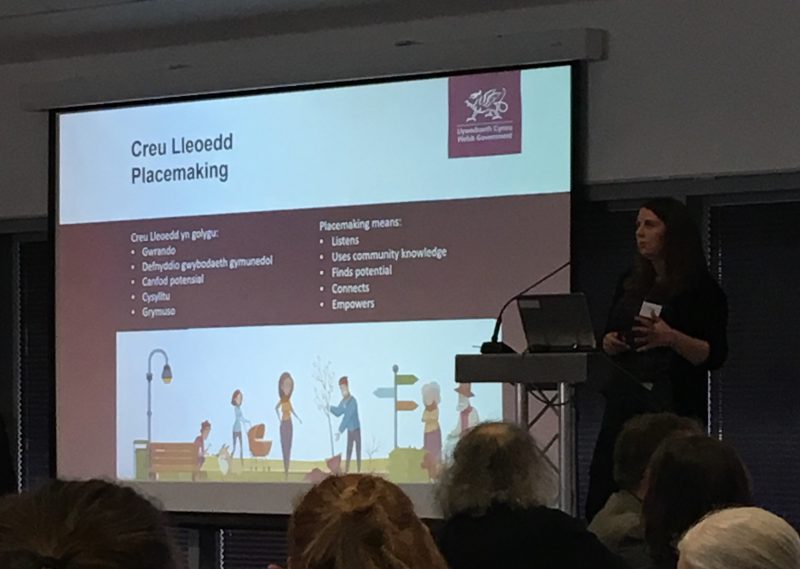 Public Health Wales recently hosted a symposium – "Building a Child Friendly Cardiff and Vale". The successful inaugural event focused on agencies working together to ensure children and young people's voices are heard and to increase and promote child friendly environments in places and spaces where they live.
Prof Neil Frude, keynote speaker from Cardiff University spoke passionately about helping children to be happy and to thrive. He noted that children can have a  richer more interesting life where parents, schools and cities can provide a rich accessible environment where they have the opportunity to experience a wide range of locations, amenities and events.
Sally Holland, the Children's Commissioner for Wales presented the Children's Rights Approach in Wales, a framework for working with children, to help public bodies integrate children's rights into every aspect of decision-making, policy and practice. Also highlighted was the Child Friendly Cities and Communities programme led by UNICEF, which work with cities such as Cardiff to help make them places where children feel safe, heard and are able to flourish.
The event was intermixed with a range of workshops where professionals from a range of backgrounds including health, education and land-use spoke openly with young people to gain an insight into what they feel is important to them with regards a child friendly environment.  One workshop of note was a discussion around the Welsh Government "Planning our Wales" resource. The resource is aimed at getting children to think about the elements that make a place a good or a poor place to live in terms of transport, environment, activities and community.
The link to the Welsh Government resource is shown below:
Click here for further information>>
The afternoons key speaker Jenny Wood, Co-Founder of  a Place in Childhood has provided an online resource "Town Planning for the Child Friendly City" which is shown below:
Click here for further information>>
Jenny Wood outlines that a child friendly city model should allow for children and young people to have the right to gather, play and participate and for this to be at the heart of National Planning Policy.  National Policy should also allow children the right to be included in planning decision making.  In addition, Jenny recommends that children are to be recognised as a distinct group acknowledging the difference between children and young people.  Focusing planning towards child-friendly outcomes is encouraged together with learning and collaboration for Planners networking with Childhood and Youth professionals.
It was noted that Wales is leading the way in this work and Planning Aid Wales very much approves of actively encouraging children and young people to get involved in the planning system in Wales and to have their say!